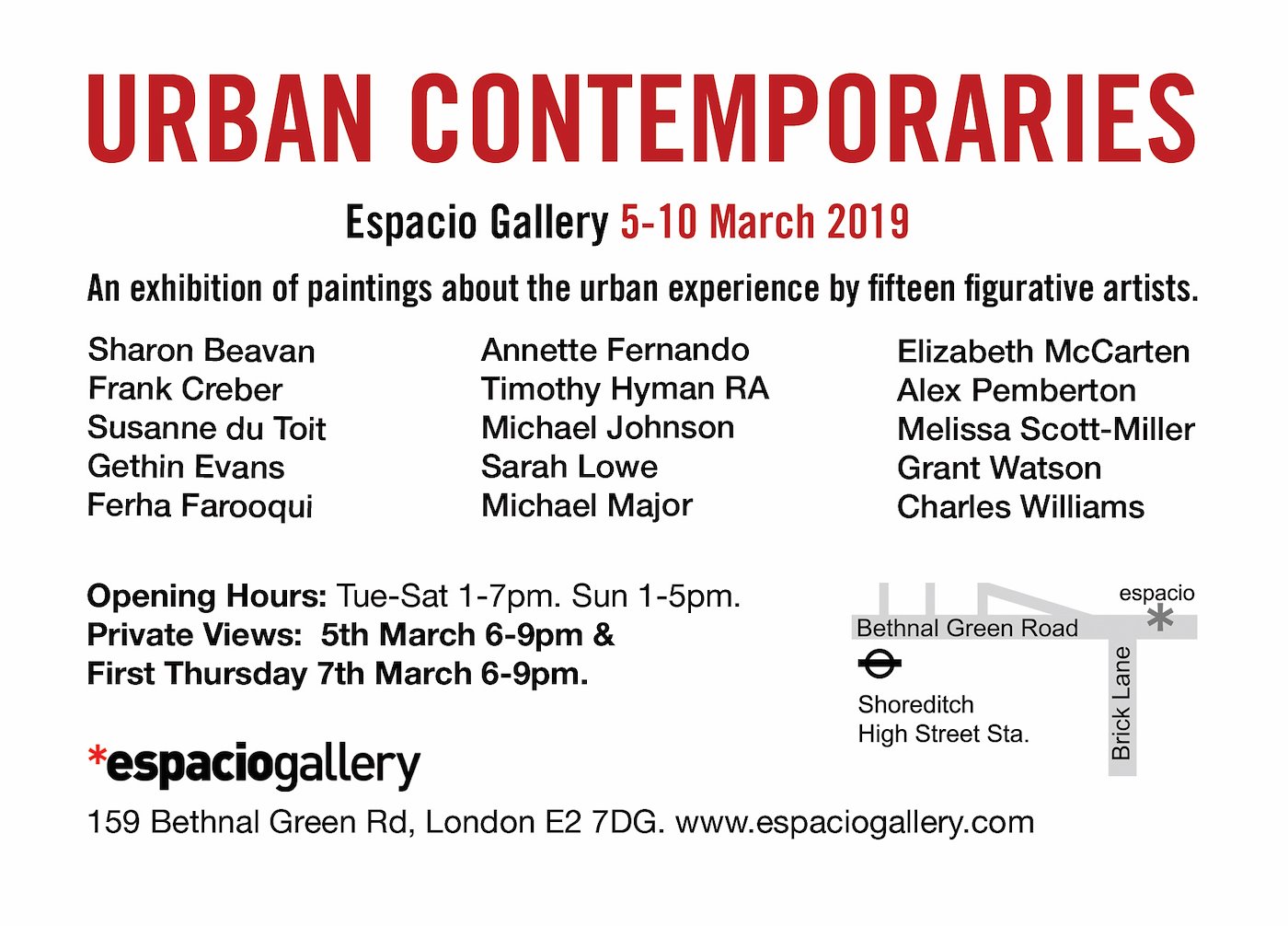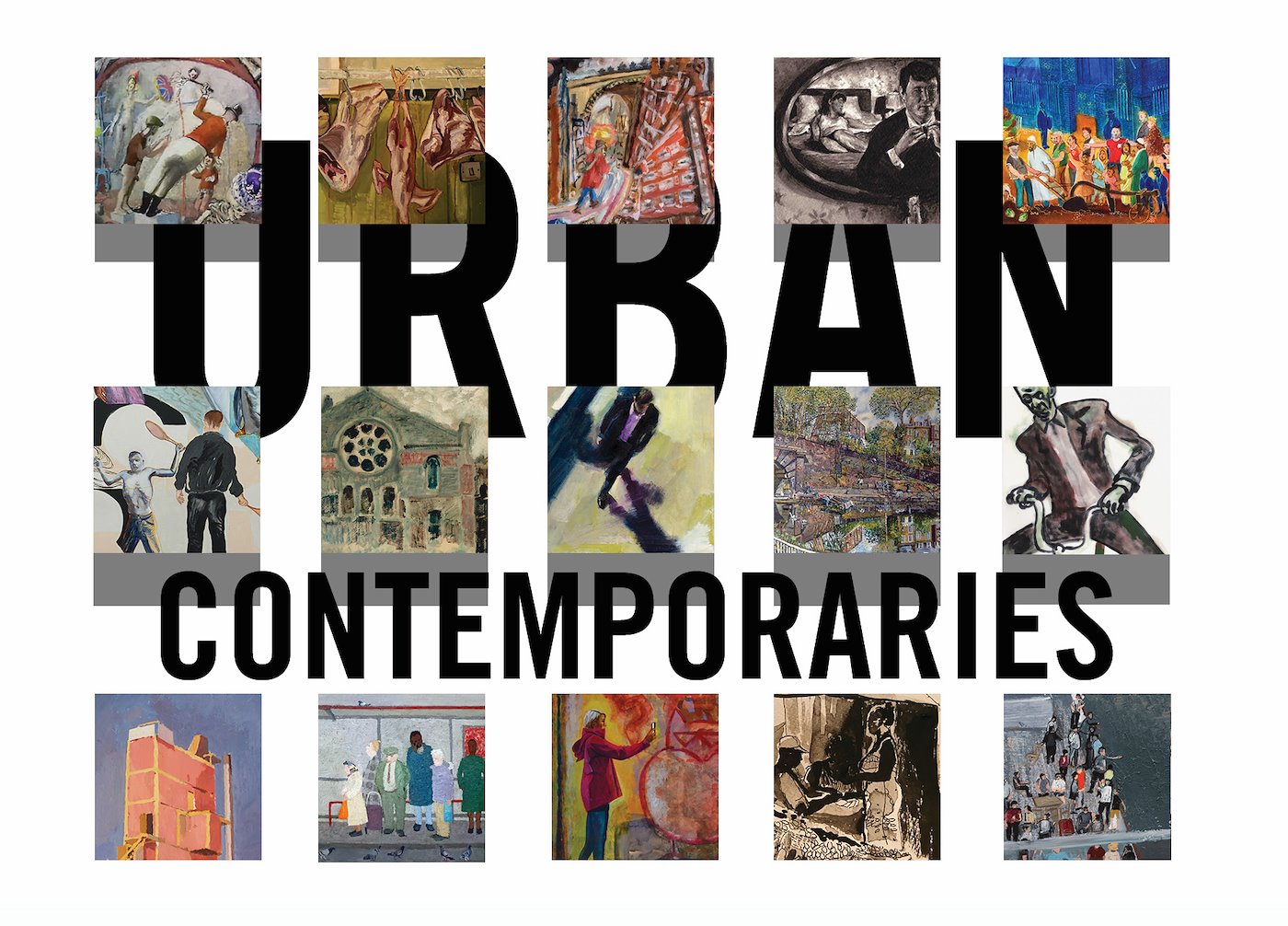 Urban contemporaries – Painting the urban experience
Details: Fifteen figurative painters have collaborated to launch a new show in March, at the Espacio Gallery, in east London. These 'Urban Contemporaries' have a shared curiosity about the urban environment using painting as the common language. Joined by British figurative painter, art writer and curator, Timothy Hyman RA, each artist is attempting to capture the visual character and essential forces of the urban experience through exploring scenes of everyday life, the beauty of common place things or their interpretations of the symbolic, psychosexual and human drama of the city.
The forthcoming Exhibition will offer glimpses into the very diverse visual experiences of fifteen figurative painters, who chronicle their responses through combinations of careful observation, photographs, private archives, film and other media to record personal encounters with city existence and offer new stories and narratives. Some use drawings and paintings as visual accounts to convey the disappearance of social and cultural landmarks, others interact with symbolic elements to transmit feeling, atmosphere and humanity, exploring the sense of intimacy and detachment specific to cities.
Summary: The Espacio Gallery is located at 159 Bethnal Green Road, London, E2, near Brick Lane. The Exhibition will take place from Tuesday 5th to Sunday 10th March, Tues – Sat 1-7pm & Sun 1-5pm. Private Views will be on Tuesday 5th and Thursday 7th (as part of First Thursday) from 6 – 9pm.
The artists: Timothy Hyman RA, Sharon Beavan, Frank Creber, Ferha Farooqui, Grant Watson, Michael Johnson, Elizabeth McCarten, Melissa Scott-Miller, Michael Major, Annette Fernando, Susanne du Toit, Alex Pemberton, Charles Williams, Gehin Evans and Sarah Lowe. Examples of their work can be viewed on their website https://urbancontemporaries.weebly.com
Contact information for co-curators – Ferha Farooqui and Frank Creber:
Ferha Farooqui – 07906543135 or email ferhafarooqui39@googlemail.com
Frank Creber – 07984 016326 or email frankcreber@gmail.com
Website: https://urbancontemporaries.weebly.com